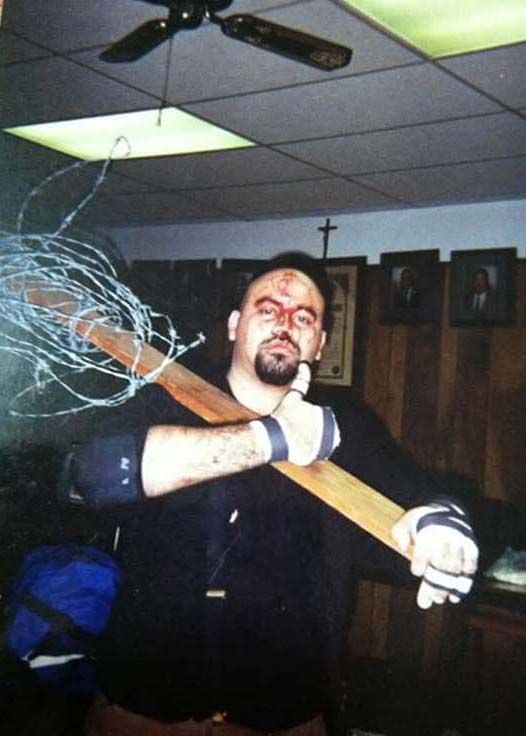 Ray Campos 
Owner
I got into the wrestling business back in the spring of 1995. I was trained by Mr. George de la Isla. He trained me at the Givings Ree Center on E. 12st st in Austin. The training took place at a 12 ft ring with a 2'' mat on the floor. Had my debut match Sept 1995. My career took off after that I began to work with many of the legends of SW championships Wrestling out of San Antonio, Texas. The years following I began to work for NWA in Dallas, Texas. Traveling around Texas working in Houston, Dallas, San Antonio, Austin, CCTX, and many other small towns.
In Summer of 2000 I became a business partner to George de la Isla and a former wrestler Capt. Safety they opened CTPW. I also became a trainer an assisted George in training men and women. Still being active in traveling around Texas on December 16th, 2003. The day I will never forget in Nacogdoches, Texas where I fractured my leg. I couldn't walk for 4 months and was told by Doctors I would never walk again. My month 5 I began to walk. That same year I moved to Cuernavaca Morelos, Mexico in October 2004. I was with the training group of CMLL and began to work for them doing shows around central Mexico.
I returned to Texas in December 2006 and began to help George training guys and girls. The following year still began to really get involved in training future wrestlers. In the next 6 years I traveled to through Texas, Louisiana, Arkansas, and Oklahoma.
In my 17 year career, I was able to capture 12 regional Texas championships, 14 tag-team championships, Former Louisiana, Arkansas, and Oklahoma heavyweight championships. Inducted in the QFC, TCW and Pride Championship Hall of Fame. There was so much I accomplished in pro-wrestling and was the first openly gay wrestler in Texas was a great honor. I've been given so many accolades, I am truly blessed and by all the great people I meet along the way.