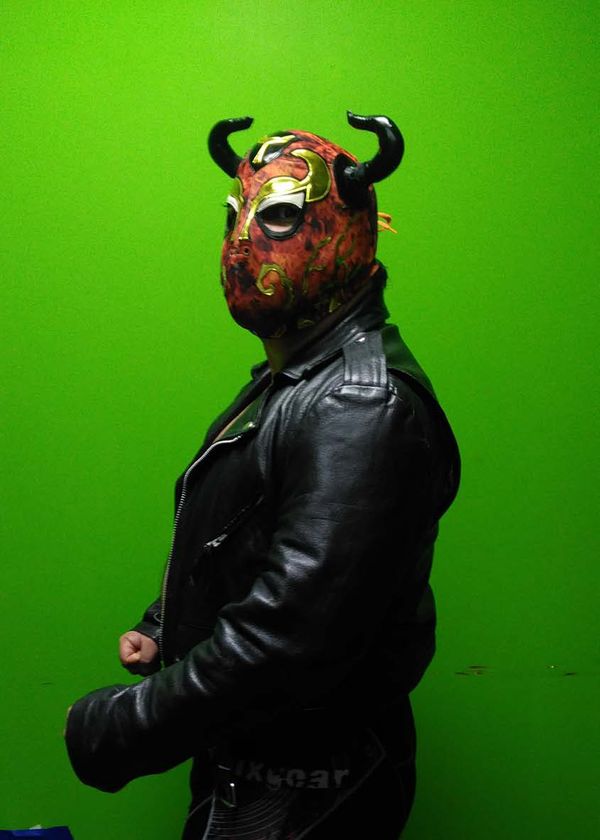 Matt Vega
Instructor/Wrestler
My name is Matt Vega and I have been involved with AAPW and the wrestling community for just over five years now. I've lived in the Austin area all of my life and now live in Leander, Texas. I was trained by George De La Isla and "Poppa Don" Ray Campos and currently hold the position of beginner instructor at AAPW. In a nutshell professional wrestling quite literally save my life. Just before my finding of the school my life had become very chaotic and I was in many bad places mentally and physically. But in finding the school and taking on the art of professional wrestling, and now instructing, it has brought me peace and a center of my life that nothing else has ever come close to. I can only hope to pay forward by helping others in the same fashion that my teachers and professional wrestling as a whole has helped me.
I grew up watching pro wrestling since I was a child with my grandfather and father. I always loved it but like a lot of other people out there I couldn't even begin to think of how to start. But at the age of 28, later than I would have liked, I was lucky enough to catch an independent wrestling show in Austin one evening and my original training, George De La Isla, was there speaking about the school and how they were accepting students. 5 years later and the rest is history, and I've been a proud member of the AAPW family for over 5 years now and currently under the tutelage of Ray Campos.
Just 4 months before my graduation gauntlet my family learned that my father had stage 4 lung cancer. I spent every night either sleeping at the hospital or at training. I was the hospital for my father of course but I went to training because in its own way its therapy (and because he wanted me to keep going). A therapy that a lot of people don't even know they need, and that included me as well. One month after my graduation my father passed away and to this day I still think about how proud he was to see me wrestle and if I could have made it through the tough times if I didn't have professional wrestling quite literally to keep me going. The show must go on, and the physicality and the mental toughness require to wrestle doesn't just help you in wrestling but in life. I have seen major improvements in my overall confidence and ability in not just my work life but my personal life as well.