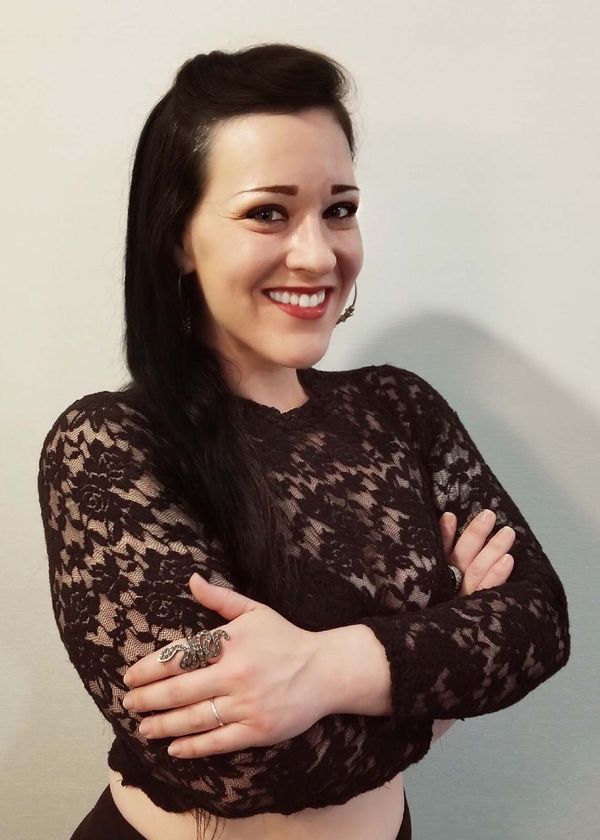 Ashley "Blue" Elmore
Operations Manager
What I did not know when I first came to AAPW is that the world of professional wrestling is not limited to what happens in the ring after the bell. My unyielding love for wrestling brought me to this school, but when it became clear that I would not be medically able to wrestle, I refused to abandon my desire to progress the business.
As AAPW's Operations Manager, I have been allowed to apply my existing skills in business, healthcare, and performance to the expansive world of professional wrestling. I was already in my thirties when I first found out about America's Academy of Professional Wrestling and believed I was too old and it was too late for me. What I found here was a thousand avenues for me to contribute to the show and the glory of pro wrestling.
I was wildly in love with the spectacle of wrestling as a child in the early 90s, with the New Generation era of WWF, and the development of early women's talent like Chyna and Alundra Blaze. However, due to my intensely religious upbringing, I was not allowed to watch it aside from times spent outside my home. It wasn't until my mid 20s that I was able to reignite my passion for professional wrestling with the advent of NXT, and my introduction to wrestling promotions outside of WWE such as NJPW, ROH, and Impact.
The women I saw revolutionizing pro wrestling from the antiquated "bra and panty" schtick like Taya Valkerie, Rosemary, Mercedes Martinez, and Jessica Havok, just to name a few, gave me hope that there was, in fact, a place for me in this business. Whether it's managing, valeting, or learning how to run the back-end of a training facility, AAPW has given me a family, a home, and hope that regardless of the part you play in this business, it IS important, and it's NEVER too late.